Using Triangular Texts to Enhance Historical Perspectives in Middle School Social Studies
Keywords:
Tri-texts, Middle School, storytelling
Abstract
Middle school social studies explores how people, past and present, live together. Oftentimes, teachers accentuate recall of historical facts rather than relationships between humans. Requiring recall over reflection on how people lived through historical events can result in disengaged students. One solution to address the lack of student interest is for teachers to use multiple modes of delivery through triangular texts (tri-texts). This paper provides educators with strategies to insert tri-texts into their curriculum through story, art, poetry, video, and song. These methods complement the textbook to improve the depth and breadth of knowledge about historical events to create benefits for students, including a more rigorous curriculum, higher visual literacy skills, and increased critical thinking combined with interest and curiosity.  
References
Association of College & Research Libraries, Visual Literacy Standards Task Force. (2011, October). ACRL visual literacy competency standards for higher education. Association of College & Research Libraries (ACRL). https://www.ala.org/acrl/standards/visualliteracy
Bintz, W., & Chaghervand, S. M. (2021). Using tri-texts to tell under-told stories and celebrate under-celebrated historically significant people. Ohio Journal of English Language Arts, 61(1), 49–58
Bruchac, J., & Caduto, M. J. (n.d.). "The earth on turtle's back" - lessons of our land. https://www.lessonsofourland.org/wp-content/uploads/2017/08/The-Earth-On-Turtles-Back.pdf
Ciecierski, L. M., & Bintz, W. P. (2017). Tri-Texts: A potential next step for paired texts. The Reading Teacher, 71(4), 479–483. https://doi.org/10.1002/trtr.1649
Ciecierski, L. M., Bintz, W. P., & Chaghervand, S. M. (2021). Using diverse youth literature to expand knowledge and consider multiple perspectives through tri-texts. In D. E. Hartsfield (Ed.), Handbook of Research on Teaching Diverse Youth Literature to Pre-Service Professionals (pp. 142–162). IGI Global. https://doi.org/10.4018/978-1-7998-7375-4
Cole, H. (2012). Unspoken: A story from the Underground Railroad. Scholastic Press.
Hughes, H. (2009). Multigenre research projects. Middle School Journal, 40(4), 34–43. https://doi.org/10.1080/00940771.2009.11461679
Leming, J. S., Ellington, L., & Porter, K. (2003). Where did social studies go wrong? Thomas B. Fordham Foundation.?
Longfellow, W. H., & Bing, C. (2001). The midnight ride of Paul Revere (1st ed.). Handprint.
Lopatovska, I., Hatoum, S., Waterstraut, S., Novak, L., & Sheer, S. (2016). Not just a pretty picture: visual literacy education through art for young children. Journal of Documentation, 72(6), 1197–1227. https://doi.org/10.1108/JD-02-2016-0017?
Marsh, S. G., & Green, S. (2020). Anna Strong: A spy during the American Revolution (Illustrated ed.). Harry N. Abrams.
McDermott, G. (2004). Arrow to the sun. Amsterdam University Press.
Poetry Foundation. (1773). On imagination by Phillis Wheatley. https://www.poetryfoundation.org/poems/52632/on-imagination
Stern, B. S. (2005). Debunking the myth: The social studies and rigor. International Journal of Social Education, 20(1), 52–60.
Winnick, K. B. (2010). Sybil's night ride. Boyds Mills Press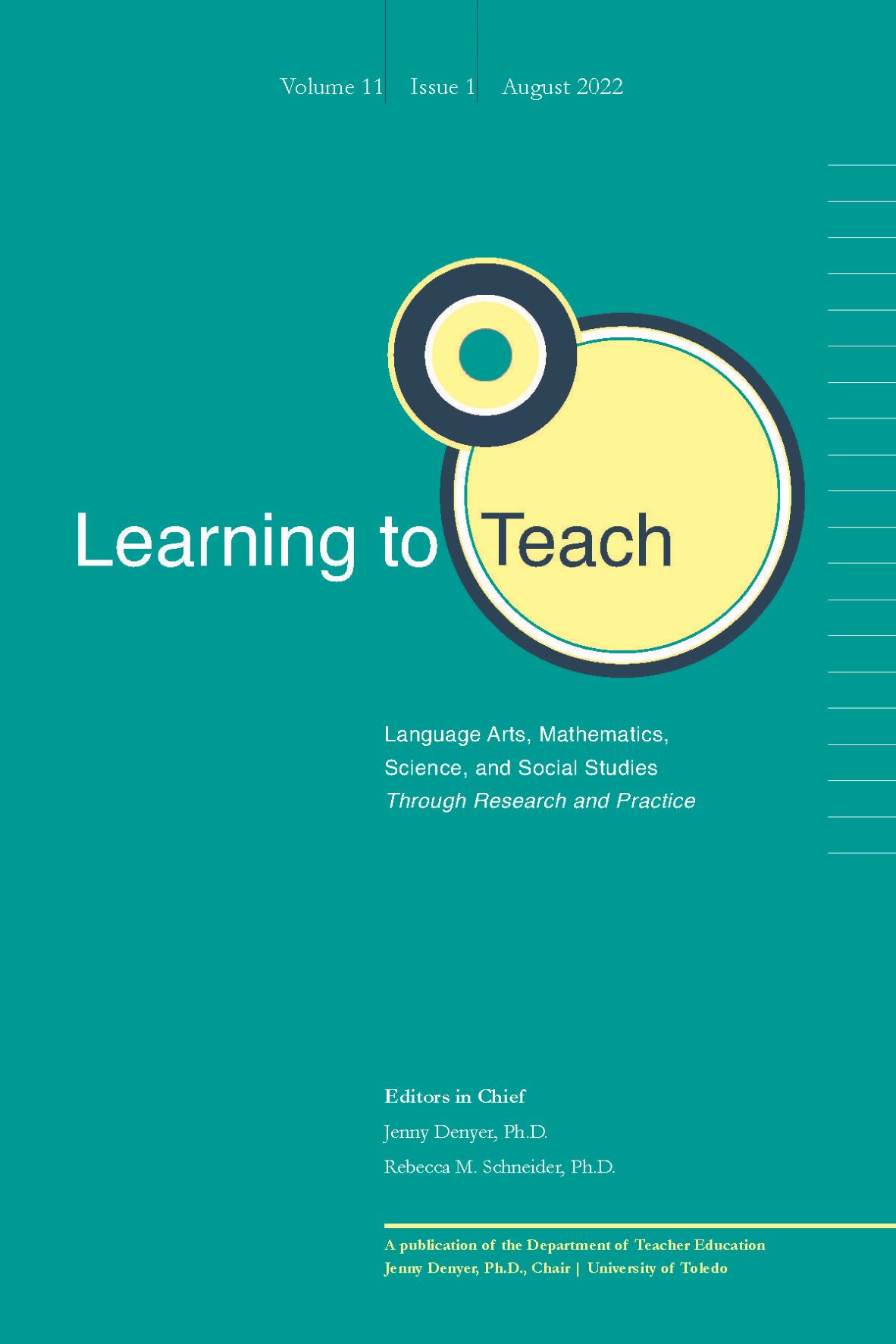 How to Cite
Donnelly, B. (2022). Using Triangular Texts to Enhance Historical Perspectives in Middle School Social Studies. Learning to Teach Language Arts, Mathematics, Science, and Social Studies Through Research and Practice, 11(1). Retrieved from https://openjournals.utoledo.edu/index.php/learningtoteach/article/view/545
Section
Section on Social Studies