Implementing Technology in Upper Elementary English Language Arts
Keywords:
English Language Arts, Technology, Elementary, Implementation Strategies, Technology Education
Abstract
In the education field, we have experienced a shift in how we utilize technology to teach English language arts (ELA) concepts. Technological literacies can easily integrate into curriculum when using the Ohio ELA and Technology Standards to determine the most important objectives and implementation strategies. When educators understand the use and efficacy of technology in ELA instruction and research, they are able to implement new media into reading, writing, and when speaking and listening. Students will be able to naturally learn how to use technology in everyday work. Integrating ELA and technological concepts helps students understand how these medias and modalities can work together. When we implement technology into the umbrellas of ELA, we set students up for success as adults in the 21st century digital world. 
References
Abrams, S. S., Schaefer, M. B., & Ness, D. (2019). Adolescents' digital literacies in flux: Intersections of voice, empowerment, and practices. Journal of Media Literacy Education, 11(2), 79–94.
Alsup, J., Emig, J., Pradl, J., Tremmel, R., Yagelski, R. P., Alvine, L., DeBlase, G., Moore, M., Petrone, R., & Sawyer, M. (2006). The state of English education and a vision for its future: A call to arms. English Education, 38(4), 278-294.
Blume, J. (2012).?Tales of a fourth grade nothing. Puffin Books.?
Casner-Lotto, J., & Barrington, L. (2010). Are they really ready for work? The Conference Board, Corporate Voices for Working Families, the Partnership for 21st Century Skills, and the Society for Human Resource Management. Retrieved March 30, 2022, from http://www.21stcenturyskills.org/ documents/ FINAL_REPORT_PDF9-29- 06.pdf
Huang, R., Spector, J. M., & Yang, J. (2019).?Educational technology: A Primer for the 21st Century. Springer.?
National Council of Teachers of English. (1996).?Standards for the English language arts: A
project. National council of Teacher of English.?
https://cdn.ncte.org/nctefiles/resources/books/sample/standardsdoc.pdf
Ohio Department of Education. (2017). Ohio's learning standards. https://education.ohio.gov/Topics/Learning-in-Ohio/OLS-Graphic-Sections/Learning-Standards?
Palacio, R. J., & Carpenter, T. (2022).?Wonder. Alfred A. Knopf.?
Parr, M., & Campbell, T. (2012). Balanced literacy essentials: Weaving theory into practice for
successful instruction in reading, writing, and talk. Pembroke Publishers.
Puerling, B. (2018). Teaching in the digital age for preschool and kindergarten: Enhancing curriculum with technology. Redleaf Press.
Wang, M. (2018).?E-learning in the workplace a performance-oriented approach beyond technology. Springer International Publishing.?
Wilhelm, A. G. (2004). Digital nation toward an inclusive information society. MIT Press.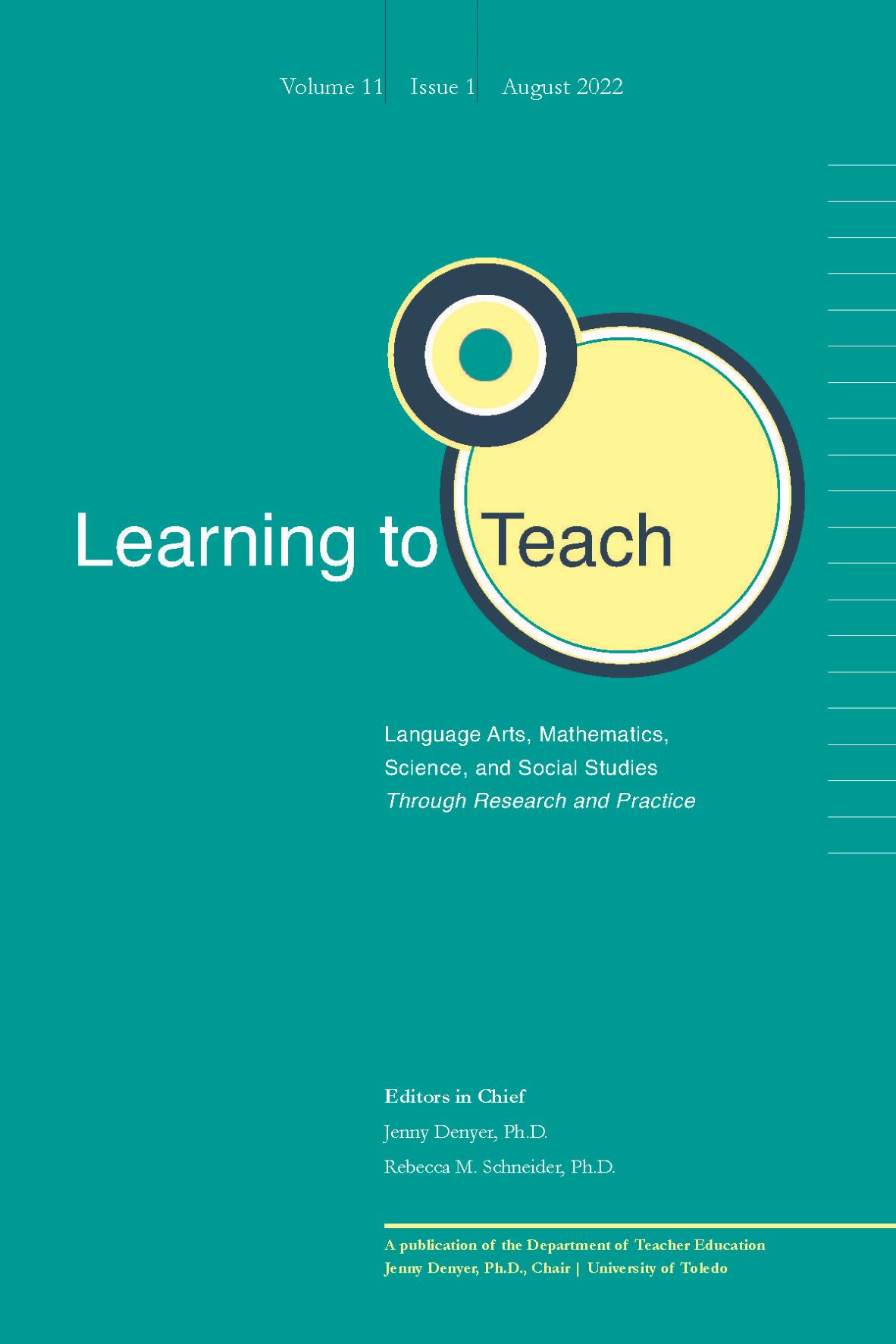 How to Cite
Ashlee Himes. (2022). Implementing Technology in Upper Elementary English Language Arts . Learning to Teach Language Arts, Mathematics, Science, and Social Studies Through Research and Practice, 11(1). Retrieved from https://openjournals.utoledo.edu/index.php/learningtoteach/article/view/543
Section
Section on Language Arts